"Dating someone who can't Dance is a nightmare for a Dancer!"
Having trouble finding someone to Date?
Looking for a partner with rhythm?
You'll find one when join DanceDating.co.uk for FREE today
It can be hard to find people to date and dance, there are 1000s of dancers but how many are single and want to dance? Well that's where DanceDating.co.uk can help..

We think you'll love Dance Dating if you're looking to dance, date and have fun and are based in the UK. We combine the best of both worlds - great dancing and a fun easy way to date. So from dance dating in London at a salsa class, to flirting over flamenco in Birmingham, to tantillating Tango in Scotland, we have it all .. and it's free.. here at DanceDating.co.uk
We set up DanceDating.co.uk from our experience over the past 10 years running both Dance Classes, Dating events and much more. We're passionate dancers, and love helping people make new connections.
If you want to talk to us about Dance Dating, booking to attend and event or anything else dance related feel free to call Laura D'Arcy on 07903 802 698
---
Dance Dating in the UK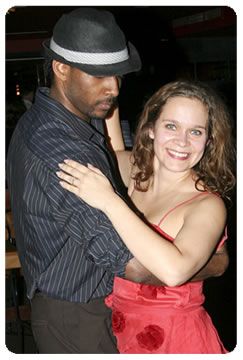 Across England, Scotland and Wales, in every country from Kent to Sussex, and in every town from London, to Liverpool, Birmingham to Manchester, Glasgow to Edinburgh, in Kent and Sussex, dancing continues to be a craze that we all love more and more. Dance Lessons, Salsa nights, Speed Dating, online dating. We'll be tweaking the design, focussing on all those dancers who want to date, and singles who want to date and dance.
---
---
Want a dancing partner for practice or fun?
You can also sign up for free on ShuffleYourDanceCards.com and also get FREE membership if you signup now. So for more information on dance, dating, uk, london, dance dating,salsa dating, tango dating, ballroom dating, salsa partners, tango partners, dance partners we recommend you try www.ShuffleYourDanceCards.com.